Meet our experts
With a combined experience of over 250 years in the freight forwarding industry, you can be sure that you and your cargo are in safe hands.
Richard Smith
Sales & Marketing Director
Having over 30 years' experience in shipping and forwarding dealing with all aspects of the transport process. Spent many years within a shipping line environment managing departments, visiting suppliers and customers across the globe whilst developing and maintaining industry contacts. Joined Freight Agency in 2015 and enjoys following his beloved Leicester City as well as playing cricket and running.
Simon Thornton
Director
Simon has over 12 years' experience and in depth knowledge  in all aspects of shipping and forwarding.  He looks after our customers in the UK and internationally travelling to Ghana periodically to ensure our team there are motivated whilst also seeing customers and ensuring all their needs are met.  In his spare time enjoys cooking, spending time with his family and keeping fit.
Spencer Stocker
Sales Manager
With over 35 years experience in Shipping including working for a global carrier and a specialist Africa shipping line Spencer has developed an extensive knowledge of the industry. Joining Freight Agency in 2017 he has travelled extensively throughout Europe and West Africa and is very well respected in the UK Export market.
Andrew Dickson
Commercial Manager
Joined in 2007 with a strong background  in all aspects of Freight Forwarding our Commercial Manager  oversees both import and export commercial teams as well as our Agency Department.  His key role also includes negotiating and building relationships with shipping lines and suppliers. A long suffering Leeds United supporter who plays golf, and enjoys working on home improvement projects.
Wayne Thompson
Commercial Coordinator
Joining the company  in 1996, Wayne has gained years of invaluable experience in the shipping industry and is an expert freight rate analyst, mainly concentrating on sales roles throughout the company.  In his spare time he enjoys watching live comedy, live music & following Leeds Utd.
Luke Creasey
Commercial Supervisor
Luke has been with the company since 2013 starting his career with Freight Agency in the bookings department arranging transport and vessel space. Has since moved to our Commercial section and  is part of a team providing  market-leading rates and outstanding service. He is now our Commercial Supervisor. Luke has built & developed contacts with all the major shipping lines. A season ticket holder at Bradford City for over 10 years and enjoys running with his dog.
Thomas Collinson
Commercial Coordinator
Thomas joined the company in 2021 in our pricing department,. Although he is new to the company, he is eager to learn the industry and works with his team to help reach their goals and provide a great service to our customers. In his spare time he follows Liverpool FC, going to watch live music and Rallying.
Stephanie Crowley
Commercial Data Administrator
Steph has over 10 years of admin experience in various industries from working in mortgages to technology. Recently becoming a new member of Freight Agency as the Commercial Data Administrator in the pricing team. Overseeing changes in rates and keying in quotes. Although relatively new she is keen to learn and provides support where required. In her spare time, she enjoys being creative, walking, watching live music, and meeting up with family / friends.
Stephen Fry
Agency Coordinator
Stephen is losing his hair and teeth, the result of 45 years in the Freight Business. Joined us in 2016 and is part of  our imports and Cross trades team where is all round knowledge is invaluable having previously worked every aspect of the freight industry, Road, Air and Sea, FCL and  LCL consolidation, both in operations and Sales. He has managed a Customs bonded import warehouse, run a furniture home delivery company and visited many different countries for meetings with clients, agents and partners. In his spare time he enjoys long distance running, watching Bradford City and is looking forward to becoming a grandad in July this year.
James Parkinson
Agency Supervisor
James has been with Freight Agency since September 2014 and is now a senior member of our Agency Team. Responsible for our Cross trade business he is in daily communication with a network of agents help resolve complexed problems for clients across the globe.  James is also trained in UK customs clearance and hazardous cargo. In his spare time James enjoys playing snooker and clay pigeon shooting.
Thomas Bean
Agency Coordinator
Thomas joined our Agency team in 2021 after leaving University. A bit of an all rounder dealing with rates and operational issues for Cross Trades, our LCL service as well as container Imports. He enjoys speaking with people throughout our Agency network across the globe in order to provide a truly comprehensive freight service. Enjoys rugby following Bath RFC and reading comics!
Simon Titchmarch
Operations Director
'Titch' has been with Freight Agency since 1992 viewing at first hand the many changes that have occurred in the industry during this time. He oversees the whole Operational process and has an in depth knowledge of the market. He is a keen runner and can be seen regularly round the local area walking his two Jack Russell dogs.
Heather Stammers
Operations Supervisor
Heather works as our Operations Supervisor and joined the company in October 2012.  Heather ensures the smooth running of Documentation and Bookings and is trained in Dangerous Goods by Sea and First Aid qualified.  In her spare time Heather enjoys reading, baking, walking and cake decorating.
Michelle Birtles
Operational Support and Training Officer
Has been with us since 2005  developing an extensive all round knowledge of the market, customers and procedures across various departments.  As well as being a key part of our Operational team she utilises this experience as Freight Agency's  skills coach and support passing on her expertise to colleagues. In her spare time, Michelle enjoys socialising with friends and spending time with her family.
Sammy McCumiskey
Operations
Joined us in 2018 in the Documentation department and has since taken up a new role within the Operations department. She has gained a reputation as a problem solver and developed excellent contacts with Lines and other suppliers. She is the life of the party and enjoys socialising with her closest friends and family.
Jack Bellerby
Operations
Jack works in Operations and joined the company in December 2017.  Jack, along with the rest of the Operations team, liaises with the shipping lines to organise transport, endeavours to ensure customers receive their pre-shipment paperwork, looks after all daily operational jobs and ensures a smooth timely service is provided for all customers.  Jack is First Aid qualified and in his spare time he enjoys going to the gym spending time with friends and family and can swim 2500 metres in 25 minutes!
Kate Charlesworth
Documentation
Kate has worked with us since June 2017, Kate has developed a comprehensive knowledge of how to prepare bills of lading, cargo tracking notes and all other relevant export documentation. She is very proud to have a twin Sister also volunteers for the Sea Cadet Corps and is a fully trained Special Constable for West Yorkshire Police.
Isobel Marsh
Documentation
Isobel has worked on the documentation team since July 2021 after she graduated with a 2.1 from Newcastle University in Geography. In her spare time, Isobel enjoys going to dance classes and helps to teach some of the younger classes at her old dance school.
Harriet Rhodes
Operations
Harriet is our newest member of our operations team and joined the company in March 2022. Harriet, with the rest of the Operations team, liaises with the shipping lines to organise transport, endeavours to ensure customers receive their pre-shipment paperwork, looks after all daily operational jobs and ensures a smooth timely service is provided for all customers. She enjoys baking and often provides delicious treats for all the office to share.
Holly Bayliss
Documentation
Holly has been working with our documentation team since May 2021 gaining knowledge and experience of the often complicated different processes in our markets. She enjoys walking, making videos of her dog on social media and likes to knit and paint.
Ella Robinson
Operations
Ella with the rest of the Operations team, liaises with the shipping lines to organise transport, endeavours to ensure customers receive their pre-shipment paperwork and deals with all daily operational jobs, in order to provide a smooth timely service. She is a fully qualified biomedical scientist and graduated with honours. In her spare time, she enjoys cooking, fashion and taking weekend trips away.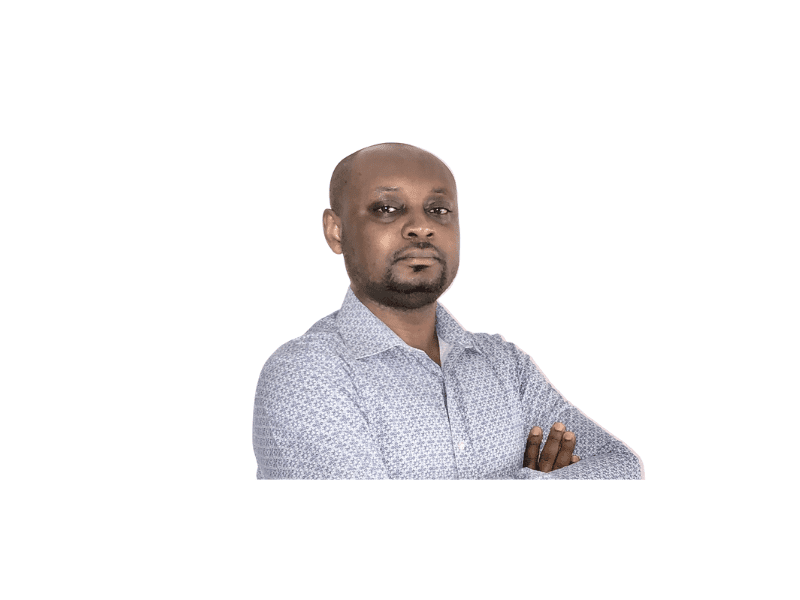 Abraham Atobra
Regional Manager
Our West Africa Regional Manager based in Tema, Ghana joined us in 2009. With over 18 years' experience in the shipping industry, he manages our regional offices and supports all our West African customers. He is quick and keen to learn and continuously seeks to acquire new skills. His spare time is taken up with his family, reading, watching football and family movies. He is also an active member of his local Church.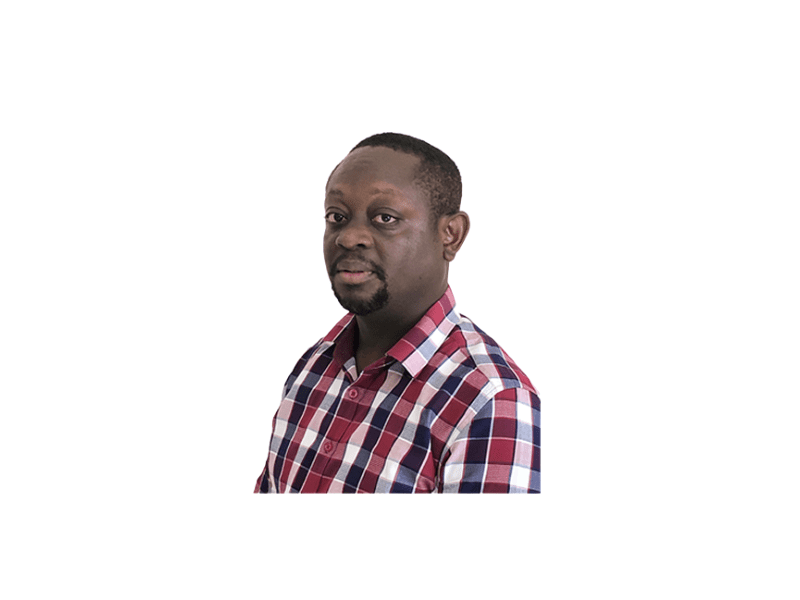 Bernard Kwasi Mornyuie
Sales Executive
Bernard joined Freight Agency in 2010 and is our Sales Executive. His responsibilities include growing new businesses and maintaining strong relations with our valued customers. Interesting fact: Bernard is a Statistician and once dreamt he was The Government Statistician using The Kolmogorov–Smirnov test. He also loves current affairs.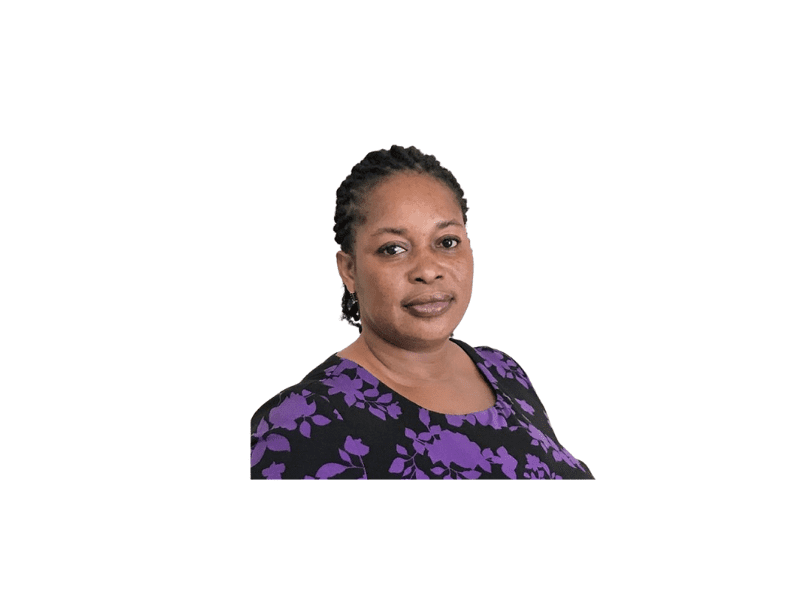 Nelly Dooso
Office Administrator
Nelly is the Office Administrator for Ghana and joined the company in 2009. She supports the Local Manager to run our Ghana offices smoothly. Nelly's hobbies include Travelling, Volunteer work, Child care, Community Involvement and Stamps collection.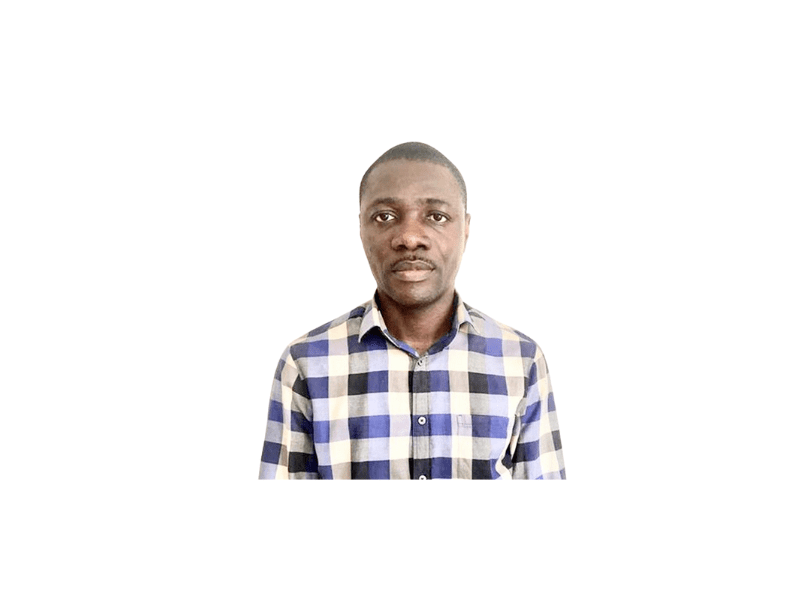 Michael Otti-Aning
Sales Officer
Michael joined the company in 2010 and works in the Tema office as a Port Representative. He liaises with the various shipping lines and terminals to find solutions to customers' challenges. Michael is an organist and a choir master at church. His favorite classicals include Handel's Hallelujah Chorus, Beethoven's Fur Elise and Ghana's National Anthem.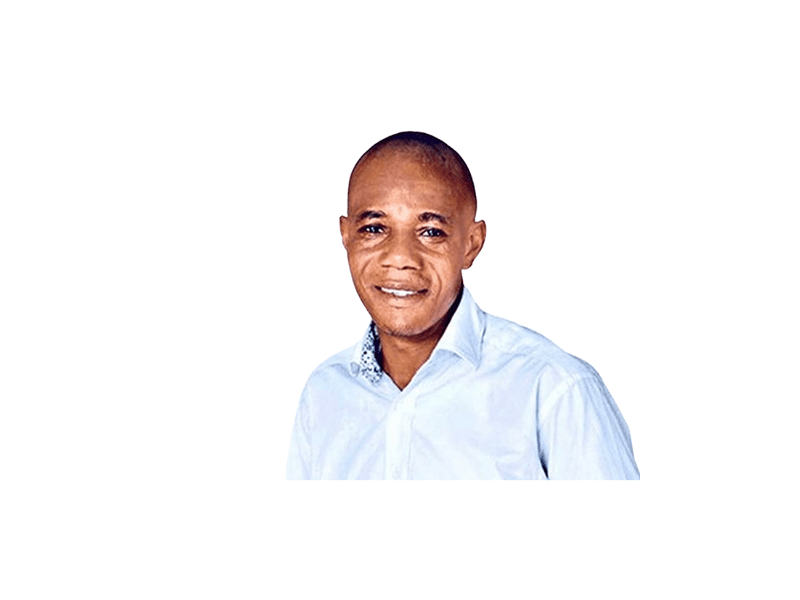 Maxwell Mensah
Sales Representative
Maxwell joined the company in 2009 as a Sales Representative. He's based in Kumasi, where he sells the corporate brand and maintains relationship with existing customers. In his spare time he reads, listens to music and enjoys wrestling. Maxwell is an Ordained Christian Minister.
James Stammers
Finance Manager
James has over 16 years of freight forwarding experience having joined the Freight Agency team in 2006, from starting as the companies purchase ledger clerk he is now our finance manager.  James also looks after the IT systems and over saw the recent software upgrade
Fiona Stanley
Credit Controller
Fiona works in Freight Agency's account department as the Credit Controller, she has over 10 years of experience having joined the team in 2011 and is responsible for ensuring debtors pay within their credit terms. Fiona loves Zumba and also eating out and socialising with friends.
Janet Palmer
Finance Assistant
Janet is part of Freight Agency's  Finance Assistants team – she joined us over  11 years ago and is a valued member of our accounts team and is responsible for looking after our customer accounts, allocating payments and releasing documents. In her spare time, she enjoys Fell walking with her husband and spending time with her five grandchildren.
Lucy Kinsella
Finance Assistant
Lucy joined Freight Agency in 2011 working in the bookings department but always had an interest in accounts so when the opportunity arose for her to be able to switch departments she jumped at the chance. Lucy has been working in the finance team since January 2020. She is responsible for looking after our customer accounts, allocating payments and releasing documents. She is a valued member with a great deal of background knowledge of all the company's processes.
Marnie Sutcliffe
Finance
Marnie is the newest member of our finance team having joined in February 2022. Bringing a wealth of financial knowledge and experience with her having previously worked in similar roles. Now responsible for looking after our customer accounts, allocating payments and releasing documents to our customers.
Julie Binnington
Business Support Manager
Julie joined the business on a permanent basis in March 2017, having previously worked with us in a consultancy capacity from 2012.
Her interests include skiing, hill walking and eating out with friends.  One of Julies big passions is her holidays, her aim being to see as much of the world as possible.