Breakbulk Europe has become the largest global gathering for the cargo industry with this year's event held in Rotterdam Ahoy exhibition centre.
Exhibitors and sponsors included some of the biggest names in the business and attended by thousands of industry professionals making this an ideal event for Simon Titchmarsh Operations Director (left) and Spencer Stocker, Sales Manager (right) of Freight Agency to meet potential suppliers and other industry contacts.
Break Bulk refers to cargo that does not fit into a regular container and therefore requires special consideration when arranging the shipment.
Freight Agency can arrange your shipments no matter how awkward they are to handle, or the port pairs involved.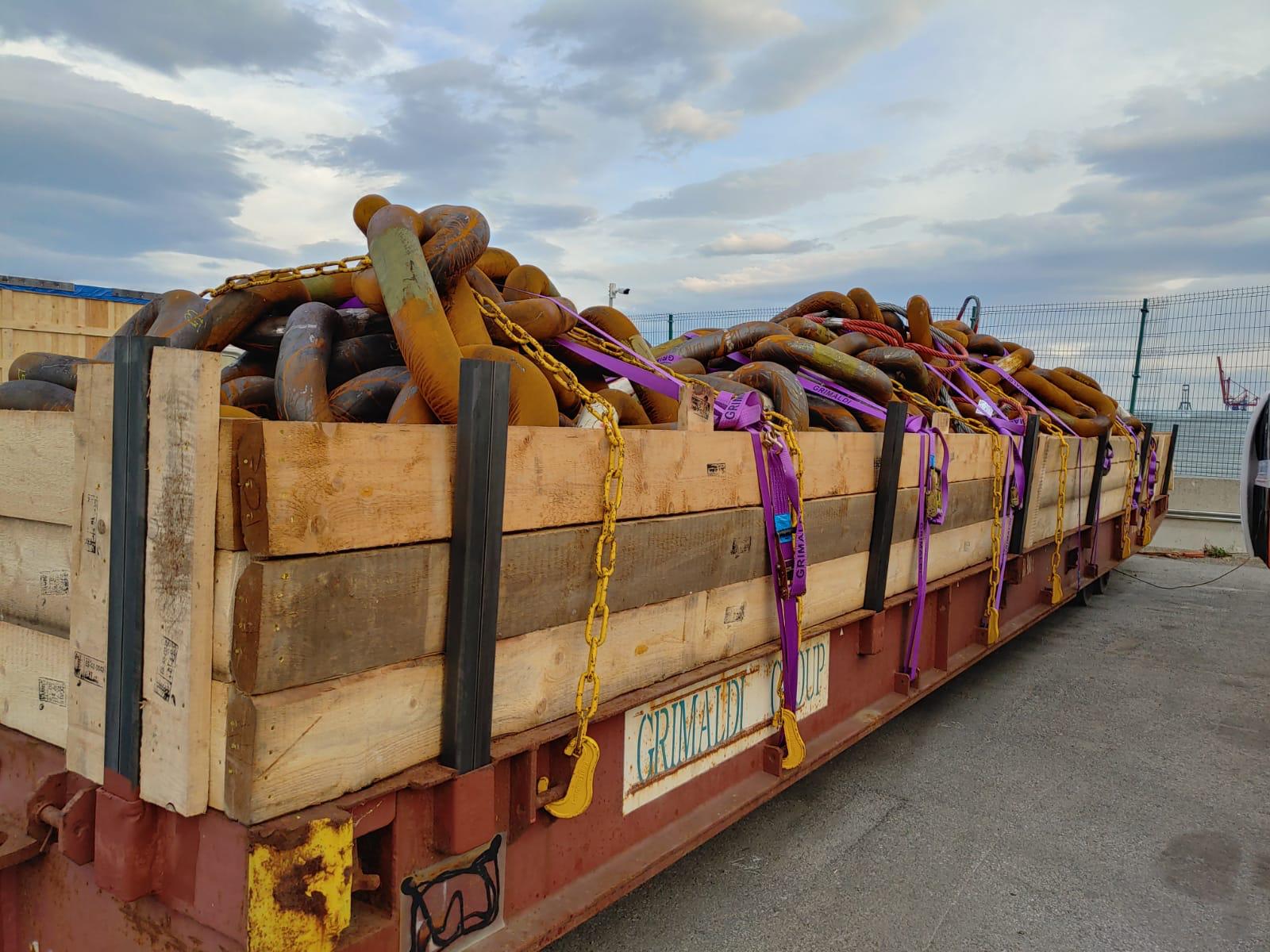 The photo above shows an example of what we can do:  a 63 Ton ship's anchor chain that we arranged to be shipped from Northern Spain to Nigeria.
Deconstruction of this ship's anchor chain was impossible! As a result, it was lifted onto a specially adapted "mafi" which is a wheeled platform used to roll cargo and off a ship's deck.
Roll-On/Roll-Off (RO/RO) vessels can avoid expenditures such as additional manpower or container hire and usually follows a regularly scheduled timetable, resulting in fewer last-minute cancellations or delays.
If the delivery path for your goods is irregular or complicated contact Freight Agency to discuss your options.